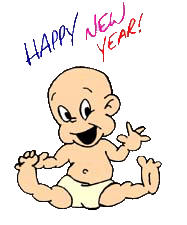 From our home to yours we wish you a very Happy New Year. May your pantries be overflowing and your table always filled with a wondrous assortment of healthy, delicious foods!
Harry's Seafood Bar & Grille is our number one favourite place to enjoy a delicious meal. This New Orlean's style restaurant that we discovered back in 2010 is sure to please so whenever we are at our vacation home we enjoy a meal or two there. Friends of ours live in Clearwater Beach, Florida. During our October stay, they introduced us to
Crabby Bill's Seafood Co
in Clearwater Beach. During our December stay, our friends took a road trip to visit us so we took them to Harry's Seafood Bar and Grille in Lakeland, Florida.
Manuel Meza is the current General Manager of this location. His staff are some of the most professional and friendly folk you will ever meet. The atmosphere is always welcoming, the service is five star if not better and they never make you feel rushed to leave. Their food is delicious, nicely presented and quite reasonably priced. The only negative thing I can say about Harry's Seafood Bar & Grille is you are so full after eating there, you waddle away and really don't have to eat again for a couple of days! Kudos to Manuel and his staff for making Harry's one of the most delightful dining experiences we have ever found.
I go to Harry's for two things so already know what I'm ordering before I even get there. My choice is a Caesar salad followed by a bowl of
She Crab soup
. Despite finding an authentic recipe for the She Crab soup I still haven't found the roe so have not made the dish at home. My husband always orders the She Crab soup and another dish. We usually get appetizers and drinks as well.
One of our friends ordered the Crab & Eggplant Napoleon (pictured). This dish consisted of panko crusted eggplant stacked with layers of crab meat then topped with a Parmesan basil cream sauce ($8.99). This dish looked very interesting and it will be one I try duplicating at home. Eggplant is something I have very little experience with and after many failed attempts, gave up. It is one of the very, very few vegetables we don't eat. However, we both like crab meat, Parmesan and basil and a cream sauce is basically a Béchamel sauce (white sauce) so duplicating this dish should be rather easy. The sauce did have a bit of a blush to it, not as dark as the She Crab soup but still a blush. I would omit the rosemary sprig as well but other than that, it will be right on my clone recipes to tinker with in the new year.